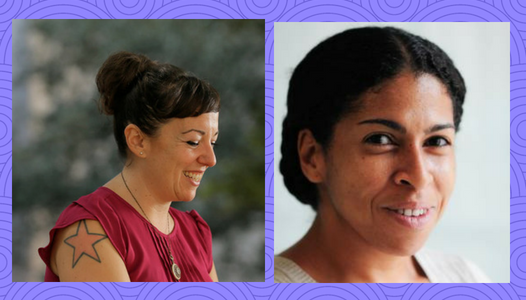 Welcome Back Faithful Listeners!
We've invited a couple of real social justice warriors on the show this week!
Sue Mobley might be the busiest person I know. Her primary hustle is Public Programs Manager at Tulane University's Albert and Tina Small Center for Collaborative Design, which works, "with community-based organizations to provide design services for constituencies who are underserved by the architecture and design professions." In addition to that mouthful of a job title, Sue works with Paper Monuments, WWOZ, the Music and Culture Coalition of New Orleans, and St. Claude Main Street, among others.
Our second guest, Corinna Yazbek, is the Senior Associate for Strategic Partnerships at the Vera Institute of Justice, where she explores, "the intersections of economic justice, mass incarceration, and reproductive justice." Corinna's recent work has been on the criminalization of sex work, so she's been involved locally in fighting the state and local crackdown on stripclubs, which we discussed a few weeks ago on the episode "What's Your Real Job".
We had a great, wide ranging conversation that touched on a lot of topics. Street protests, the ethics of tip-based-income systems, using of "social justice warrior" as a pejorative, and so much more. It's a long one, but worth the trip, so strap in and enjoy!
-Cole